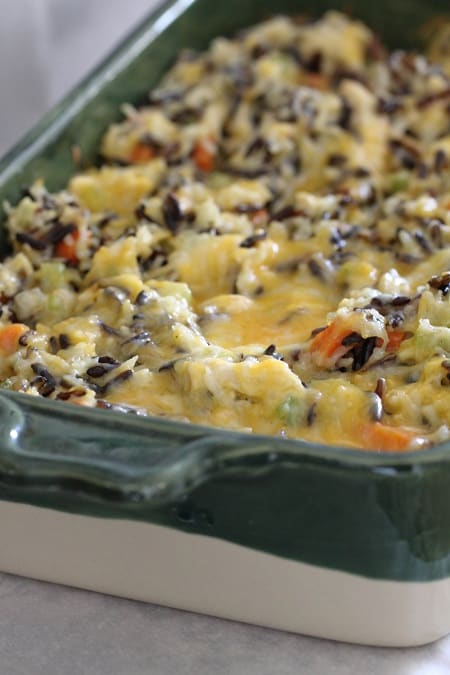 Cheesy Chicken and Wild Rice Casserole
I recently went back to work full time after being a stay at home mom for a while. My husband was injured and he will be watching the kids and playing Mr. Mom while they are off during the summer. It is a really good way for your husband to appreciate what you do! I am working as a court clerk in the circuit court and today is my third day. What an interesting job, I had no idea how much work went behind the scenes of the courts. Very cool but I have to say I am exhausted but love the job and the people.
I wanted to share this easy recipe I found from the Picky Palate. She has a wonderful tutorial with pictures which is exactly how I like it. You will rarely see a post of mine or sending you off to someone else without lots of pictures. It makes it so much easier!
This looks so delicious and I love that it has wild rice in it instead of plain white rice. I was reading the comments and some of them have picky eaters that love this. That is always a keeper for me when that happens.
So I am sending you off to the Picky Palate to see her wonderful recipe and pictures.
Click HERE for the recipe!
Since my brain is pretty much mush I apoligize if there are any errors on this post. I already found one error when I titled the recipe as Child and Wild Rice Casserole. LOL I blame the courts! It looks so delicious doesn't it?????? I would love to hear your thoughts if you make this and if you made any changes to make it your own.
Thanks for stopping by!
Dori